IA/IE/PELS Jt. Chapter, the only Joint chapter in IEEE Kerala Section is now one of the most vibrant and active Society chapters. Industry Applications Society (IAS), Industrial Electronics Society (IES) and Power Electronics Society (PELS) are the constituent of the joint chapter.
The IA/IE/PELS Jt. Chapter was established in 2008. After 10 years, with the new Office bearers IAS has got the largest number of members. As on Sept. 23rd 2018, the Jt. Chapter was with 875 members including 109 senior level members, 55 Graduate Student Members & 694 student members. Power Electronics Society with 315 members (12.06% in R10) out of which 237 (9.15% in R10) are student members. 
As on 4th Dec 2019, the Joint Chapter has 1381 members including 183 senior level members, 7 associate members, 42 GSM & 1149 student members. IAS has 1288 members including 139 professional members & 1108 student members. PELS has 809 members including 115 professional members & 691 student members. IES with 41 members. The membership growth in 2018 and 2019 was very remarkable.
As on 31st Oct 2020, the Joint Chapter has 1469 members including 210 senior level members, 7 associate members, 51 GSM & 1190 student members. 
From the membership count details, it's clear that IA/IE/PELS Jt. Chapter, Kerala Section, is growing  IA/IE/PELS Jt. Chapter Kerala is the biggest joint chapter in the world in terms of number of student branch chapters, and the numbers of members.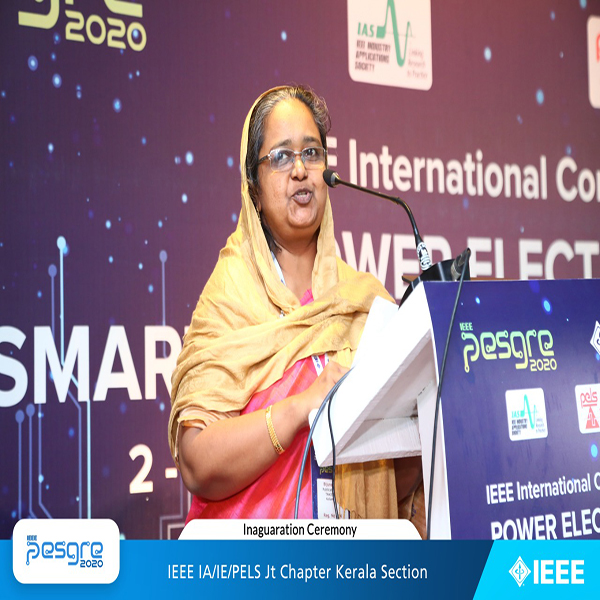 Dr. K.Bijuna Kunju
Chair
Professor,
Dept. of Electrical & Electronics Engineering
TKM College of Engineering, Kollam
Email: kbijuna@gmail.com
Phone: 9895163961

Dr. Biju K
Vice Chair
Assistant Professor,
Dept of Electrical Engineering
College of Engineering Munnar
Email: bijuk@ieee.org
Phone: 9446808243

Dr. Vasanthi V.
Secretary
Associate Professor,
Dept of Electrical & Electronics Engineering
NSS College of Engineering, Palakkad
Email: vasanthivaishnav74@gmail.com
Phone: 9447202266