International Virtual TEC Conclave
2020
The IEEE IA/IE/PELS Joint Chapter Kerala presents the most awaited and magnificent first ever virtual conclave. The International Virtual TEC Conclave 2020, a three day event from 12th June 2020 to 14th June 2020 is a highly spirited and technically profound three day session which can enlighten the realm within you. Amidst the pandemic, the conclave promises international platform and connectivity for all. Renowned speakers and experts from around the globe will interact with thousands of participants on a wide variety of topics from IEEE membership benefits to advancements in technology. The vibrant virtual conclave includes panel discussions, online workshops, webinars and even a virtual Industrial Visit in which you can have a virtual tour inside an Industry. Apart from the online platform, the virtual conclave will be streaming live on our YouTube channel.
All Kerala Industry Applications Society Student Conclave 2020
---
13 – 15 March 2020 at UKFCET, Parippally, kollam
Postponed due to COVID-19 (Corona Virus) outbreak, new dates will be announced later. 
The second edition of All Kerala Industry Applications Society Student Conclave (AKIASSC'20) is all set to offer students a unique opportunity. Interaction with distinguished speakers, entrepreneurs and fellow ieeeans. The 3 days conclave is blended with technical and motivational talks, panel discussion, industrial visits, field trip and parallel workshops to empower the participants. The participants will be provided a better experience of knowledge sharing, networking and fun.
The Industry Applications Society, as a transnational organization, is interested in advancement of the theory and practice of electrical and electronic engineering in the development, design, manufacture and application of electrical systems, apparatus, devices and controls to the processes and equipment of industry and commerce; promotion of safe, reliable and economic installations; industry leadership in energy conservation and environmental, health, and safety issues; creation of voluntary engineering standards and recommended practices; and the professional development of its membership
The Industrial Electronics Society through its members encompasses a diverse range of technical activities devoted to the application of electronics and electrical sciences for the enhancement of industrial and manufacturing processes. These technical activities address the latest developments in intelligent and computer control systems, robotics, factory communications and automation, flexible manufacturing, data acquisition and signal processing, vision systems, and power electronics. The Society continually updates its program of technical activities to meet the needs of modern industry.

The Power Electronics Society is one of the fastest growing technical societies of the Institute of Electrical and Electronics Engineers (IEEE). For over 20 years, PELS has facilitated and guided the development and innovation in power electronics technology. This technology encompasses the effective use of electronic components, the application of circuit theory and design techniques, and the development of analytical tools toward efficient conversion, control and condition of electric power. Our members include preeminent researchers, practitioners, and distinguished award winners..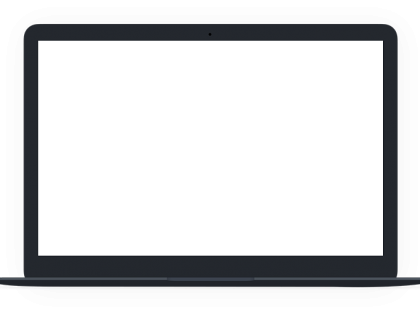 Webinar on Solid State Transformers and their Applications in High Power Renewable Energy Systems.
Read more.
INDUSTRY APPLICATIONS SOCIETY
INDUSTRIAL ELECTRONICS SOCIETY
POWER ELECTRONICS SOCIETY
"Train your members with our Membership Development Program. Download your application form here. The applicant must mail the request to ieee-iaiepels-keralac-sac@googlegroups.com with a  CC to  "josephkd@gectcr.ac.in"
Membership Development Program
About IEEE
IEEE is the world`s largest technical professional organization dedicated to advancing technology for the benefit of humanity.